Download
An old version is available at ​http://download.telldus.se/TellStick/Software/Plugins/MediaPortal/Install.exe
A newer version is available at the home page of MediaPortal ​http://www.team-mediaportal.com/files/Download/MediaPortalInstaller(MPI)/Automation/TellstickPause
Source code
Description
With this plugin you can control TellStick via MediaPortal.
With the new version you can not only turn on and off through GUI but also for example turn the light off when you start a movie and turn the light off again when the movie ends.
The forum is available at ​http://forum.team-mediaportal.com/plugins-47/tellstick-pause-plugin-38400
Installation
Follow the guide in the installation software
Screenshot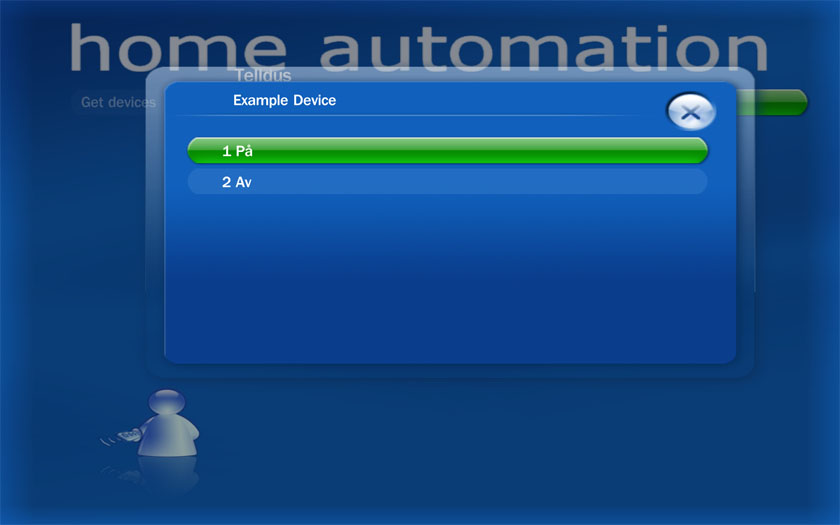 Attachments
(1)
Download all attachments as: .zip
Note:
See
TracWiki
for help on using the wiki.