Salling Clicker
Ladda ner
​SallingClicker_Plugin-install-1.1.0.exe
What is Salling Clicker?
Salling Clicker is an awarded remote control software. It makes you able to control popular applications from a mobile phone or a handheld device through an interface like portable media players.
Examples of applications that can be controlled:
TellStick
PowerPoint
iTunes
Windows Media Player
Description
With this plugin you can control TellStick with your mobile phone through Salling Clicker.
Installation
Follow the guide in the installation software
Screenshot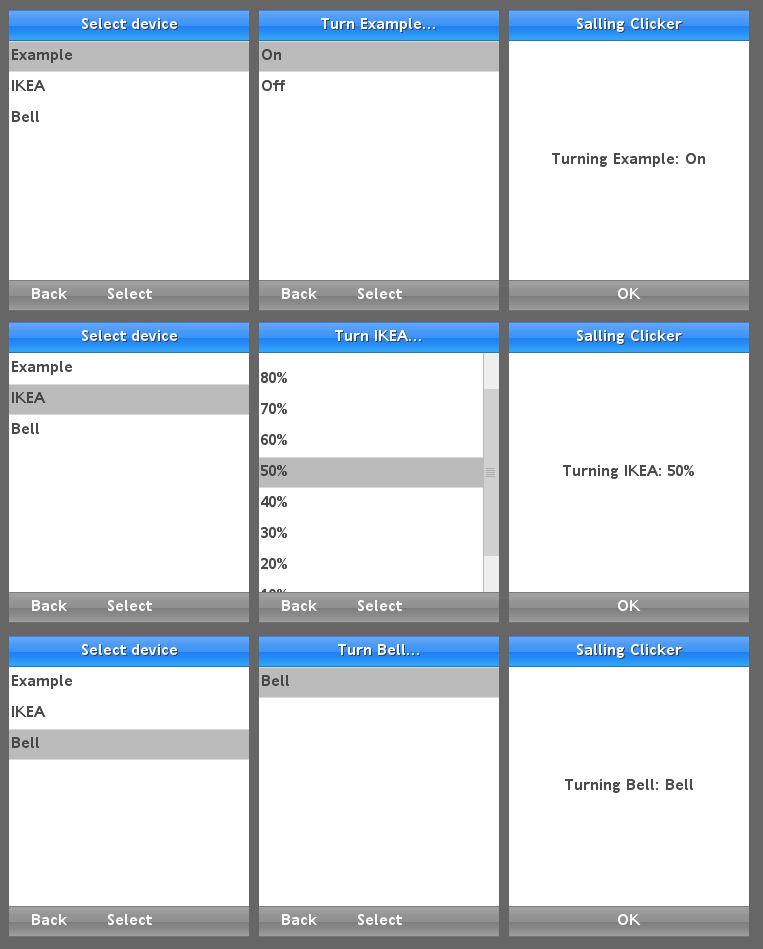 Attachments
(1)
Download all attachments as: .zip
Note:
See
TracWiki
for help on using the wiki.