Guide - Usage of receivers with the self-learning code system
Using receivers of the self-learning code system with TellStick works perfectly fine. To use this kind of receiver you have to make up a house- and unit code and then "teach" the code to the receiver.
See a video-guide of the steps: ​http://www.youtube.com/watch?v=IVhkp734HoU
Procedure
1. Add a new device in TelldusCenter.
2. Choose the type of receiver in the list and assign it a name.
3. Press Randomize to generate a random house code and choose a unit code.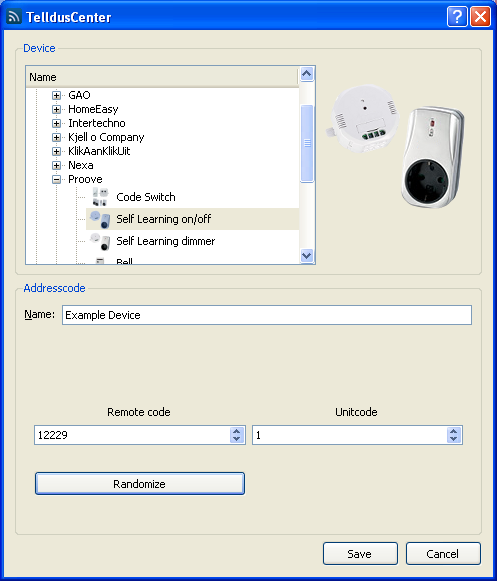 4. Press Save
5. Press the learning button on the receiver. The learning diod will now start blinking.
6. You now have 5 seconds to click the learn button in TelldusCenter.
7. The receiver will blink twice to communicate that the new code has been learnt.
8. Test the setting by switching the unit on and off in TelldusCenter.
Attachments
(1)
Download all attachments as: .zip
Note:
See
TracWiki
for help on using the wiki.