Open a web browser and navigate to ​http://192.168.97.60/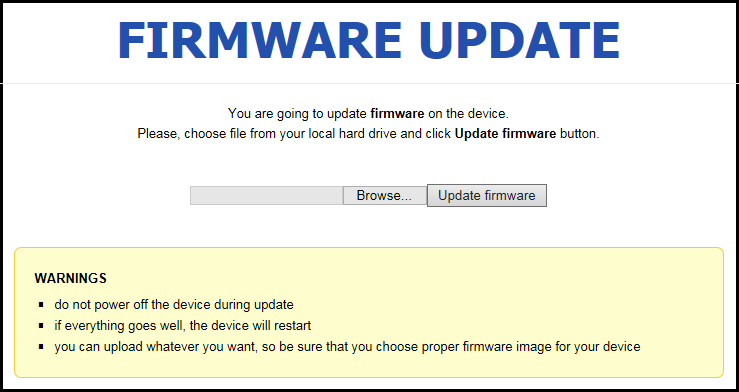 Click "Browse..." and select the .bin file you downloaded earlier.
Click "Update firmware".


The firmware will now upgrade and the device will reboot, it might take a couple of minutes.
Note: The web browser will not tell when the upgrade is finished, so just close the browser.
Attachments
(1)
Download all attachments as: .zip
Note:
See
TracWiki
for help on using the wiki.